Residential Garage Doors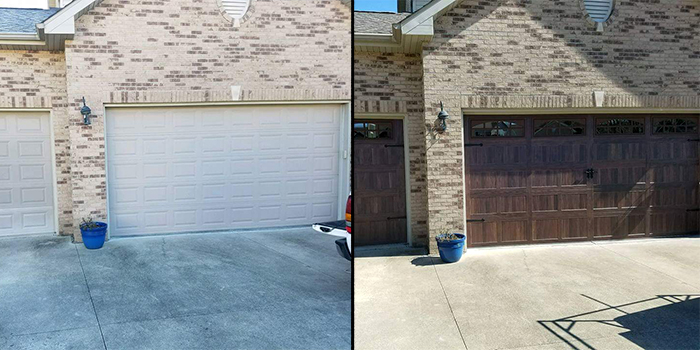 We sell all models of CHI residential doors. The garage doors are Amish built and locally made in Arthur, IL, with competitive prices. Just tell us the size of your door- they will build it, we will install it. All colors, even powder coats, are available in all models.
We also offer ProDoor Systems residential garage doors. Choose from the Legacy, Carriage, or Homestead Collections. ProDoor Systems also has a premium line of garage doors. These feature environmentally-friendly, pro-core polyurethane insulation with a durable steel exterior and woodgrain embossing. Each door also has a modified joint seal that improves insulation and energy efficiency.
We sell all models of Liftmaster residential garage door openers, commercial garage door openers, and gate openers. They are the leading brand of openers. All parts are on our trucks and able to fix your garage door the day of our service.
View Residential Garage Door Gallery



I called immediately after Jerad and Wes left because of their excellent work. From your office staff to your installers to the pricing you offer for a high-quality garage door opener, my wife and I couldn't be happier. Lisa was cordial and efficient as we scheduled delivery and Jerad and Wess were quick and efficient. A very personable team our purchase and installation a painless experience for us. The belt-drive unit is excellent. We highly recommend you to anyone wanting excellent service at very competitive prices. Thank you!
We offer products from these vendors: